Ceramics and photography show "Surrender" at s'Escorxador in Marratxí, Majorca, Spain
November 2nd - November 21st, 2018 
Artist's first solo show  with  17 ceramic sculptures and 17 photographies and a documentary film directed and produced by Tarek Serraj.
"Dialogue requires openness. Opening is painful sometimes.
To open the dialogue to go beyond the boundaries. The boundaries are the walls of the pieces. The piece itself is a boundary and a starting point. When it is filled and when it opens up, it becomes a new piece. "
Anastasia Egorova
"Ceramic processes intrinsically involve laborious and often delicate work resulting from manual work and care to achieve the desired form.
Anastasia Egorova's work transcends delicacy and conveys the idea of that silence that catches the necessary time for the pieces to become.
Halfway between the utilitarian piece and the impossible object, devoid of function because it has become a part of the process itself, it offers us the possibility of reflecting, of stopping to contemplate, think, meditate.
The exhibition is presented as an experience in itself. The rooms become places that invite us to stop and contemplate. The details of each piece are tellers of stories and we have to be careful to listen to them from an interior space, there is no other way to understand the meaning."
Dolors Ferrer, curator of the exhibition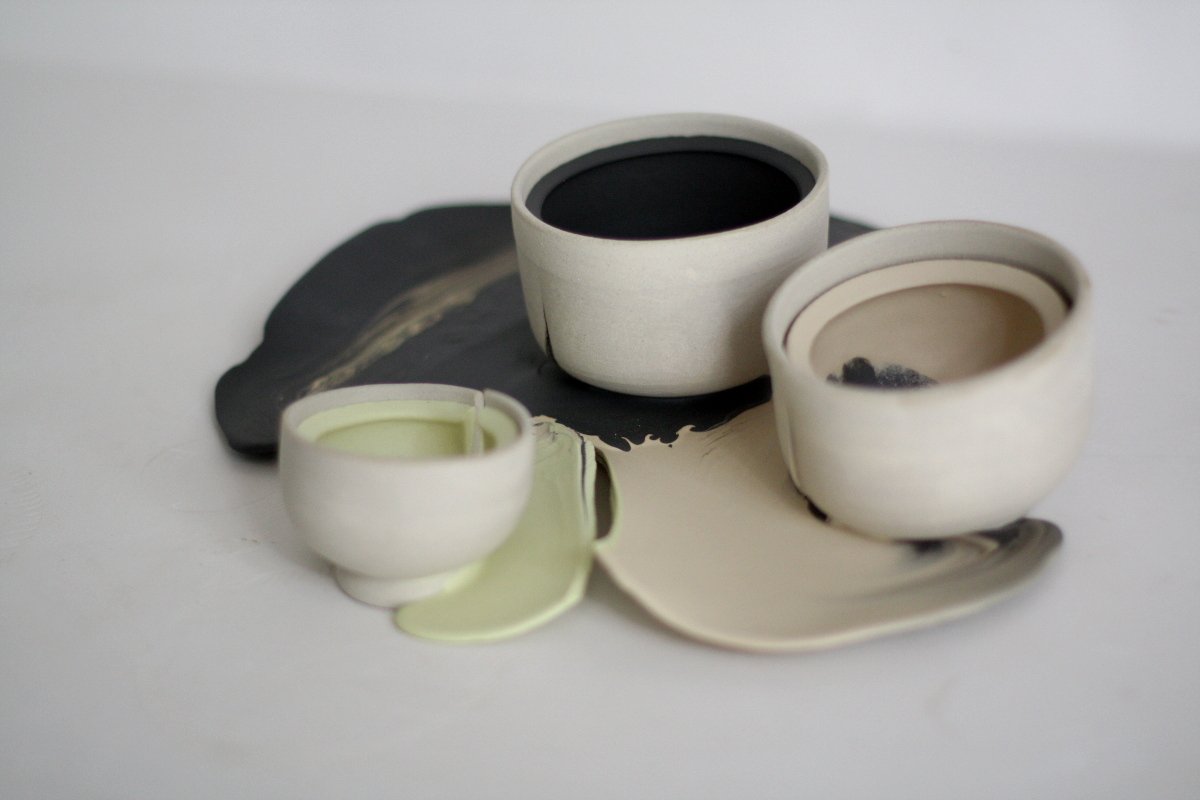 "Simple but profound way of surrender, instead of opposing the flow of life. Accepting the present moment unconditionally and without reservation"
Eckhart Toll
"The surrender occurs when the ego disappears. We are the ego. We can not go to the
surrender because we are the ego, we are the barrier. You can not do anything about it. Just without doing anything, you can take consciousness, stay as a witness. "
Osho
"The healing of both the body, and of the mind and soul is the result of complete acceptance, the easiest and most difficult when living. There is no place to go, we just have to wake up. " Mike Boxhall
Only presence and stillness are needed. Peace is a state in which we are aware of what is happening without letting us get caught, without clinging to us. "
 Mike Boxhall